Ninja Wet formulated in Japan specifically for Harmony Garment Cleaning systems - protects and insulates garments from any damage associated with water.
Can be used for Leather/Swede - Wool - Polyester - Fur - Silk - Cashmere - Rayon etc etc Now even your most expensive garments can be cleaned without cause for concern. When used in conjuction with WUD Harmony Garment cleaning machines the system passes the tissue test - paper tissue will not breakup and will remain in one piece just the same as if delivered out of a Perc machine.
Significant improvement to Garment appearance/brightness and with a clean fresh smell minimal finishing required on former and press.
Powerful yet kind to all garments - delivering results beyond expectations. Remarkable cleaning ability of organic/protein stains.
Very little prespotting is required when used in conjuction with WUD series Harmony dry to dry cleaning machines.
TOTALLY Earth friendly - absolutely no enviromental concerns - available in 16KG drums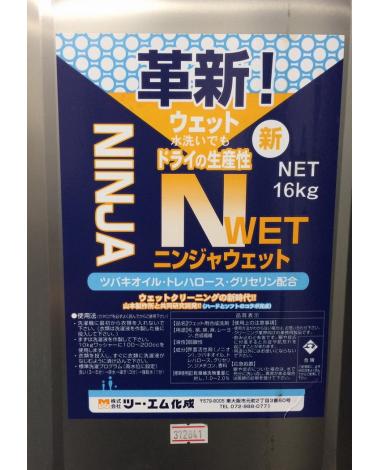 There are no products to list in this category.