Yamamoto
Commercial Towel Folder
ISO9001 certification

autostart feeder

Touch screen control

Built to last-Built to perform

Solid construction

Choice of French or Classic folds

Fully programmable

The best in Japanese precision

Capacity up to 1000 piece per hour

Warranty 3years Parts including Inverter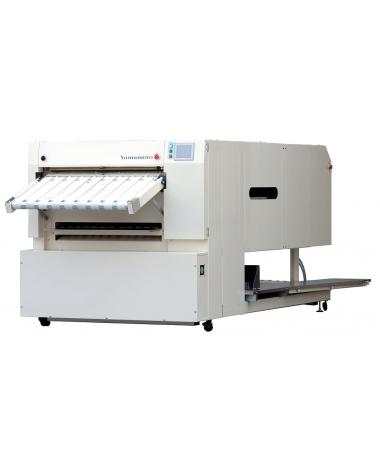 Easy repair of the machine
Easy maintenance after the installation, it was best to concentrate the electrical-related parts to the rear of the machine. This means lower on costs as a result of easy access to the machines components.
Folding plate.
Far superior folding mechanism that gives sharp consistant results.
Automatic sorting.
Not necessary to sort towelling into classifications the folder will do this.
Showing 1 to 2 of 2 (1 Pages)