Domus have an extensive range of coin operated tumble dryers all standard with reversing tumblers. The reversing drum untangles linen and towels also large personal items, your clients will notice the difference.
Capacities in 11KG, 14KG,18KG, 23KG, 28KG, 36KG, Capacities
Choice of Cashless card operation, Coin operation or both options together.
DTM Comfort and DTT Dynamic series are equipped with reversing action tumbler,
Stainless steel drum as standard,
Attractive Grey skinplate finish to give stainless appearance
Available with optional 304 grade stainless steel side and front panels.
Extra large door opening with radial and axial airflow.
Available heating is your choice of either gas or electric.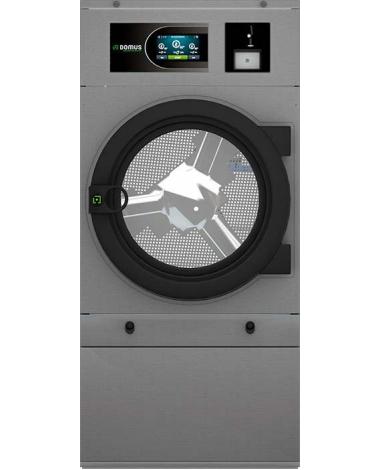 Showing 1 to 2 of 2 (1 Pages)