Yamamoto Commercial Flat work Ironer
Flatwork Ironer
ISO9001 certification

Touch screen control

Super Duty Performance

Solid construction

Steam heating

Automatic spreader feeder

Inbuilt folder and stacker

The best in Japanese precision

Ironing Width from 2.5metre to 3.2metre

True One Person Operation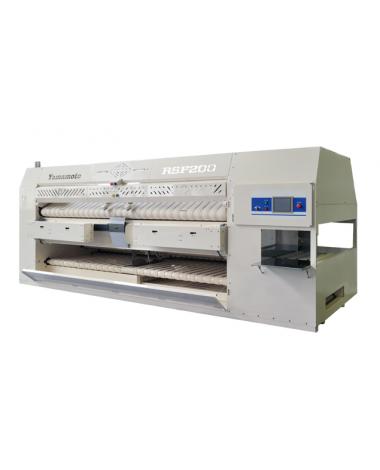 Easy repair of the machine
Easy maintenance after the installation, it was best to concentrate the electrical-related parts to the side of the machine. This means lower on costs as a result of easy access to the machines components.
Simplification of mechanical maintenance work that regularly perform.
Periodic machine maintenance tasks may be completed by any competent tradesman.
Insulated cabinet.
Helps to elimate residual heat buildup, staff will appreciate this.
Showing 1 to 3 of 3 (1 Pages)