Acoustic comfort with only 65 dba max .
User friendly in feed height 990mm and 1120mm depending on the model.
Minimal floor space required as they can be situated close to rear wall.
Easy to read controls.
Auto cool down and shut down.
Variable speed and temperature for all linen classifications
Available with either gas or electric heating.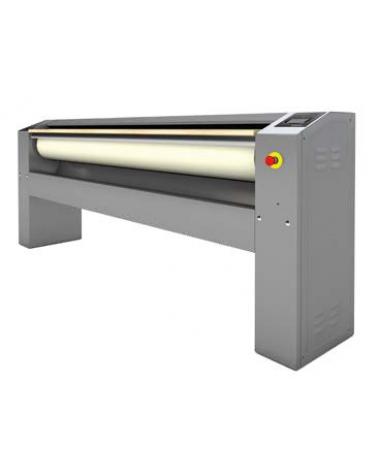 Domus CM range of wall and flatwork ironers have a size to suit all ironing needs. Ranging in size from 200mm and 300mm diameter drums with drum roll lengths from 1400mm - 2000mm.
Front feed front return, high quality Nomex belts, super powerful exhausts to take excess heat away from the operator make these ironers a pleasure to use. Complete with all the features you would expect, auto stop after cool down, variable speed and temperature to suit most fabric types, important panels in stainless steel available in gas or electric heating, optional chrome cylinder
Showing 1 to 2 of 2 (1 Pages)